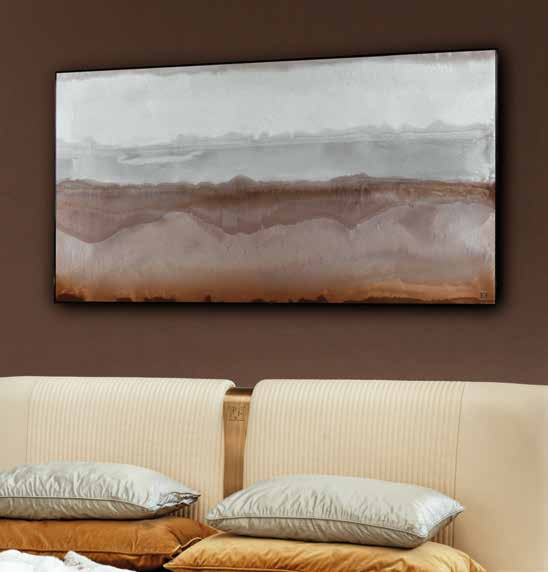 Works created by Mino Longo
This artist was born in 1965 in Latiano, a small village
in the province of Brindisi. Since he was a child he approaches
to painting by starting to paint his cradle (today
exhibited at the Osaka Museum of Contemporary Art). From
that moment the discovery of color will bring him closer to
painting but later will begin to take an interest in
art in all its forms of expression, from cinema,
to dance, music, painting and sculpture. From one
experience on a Sioux Indian Reservation in South Dakota,
begins to deal with shamanism and decorative arts.
From this experience comes the deep passion towards
nature and the earth by learning about RESIN,
a material that will allow him to experiment with new ones
techniques applicable to any type of surface. So his
art will take root in existential memory by reducing the
distance between man-earth-sky.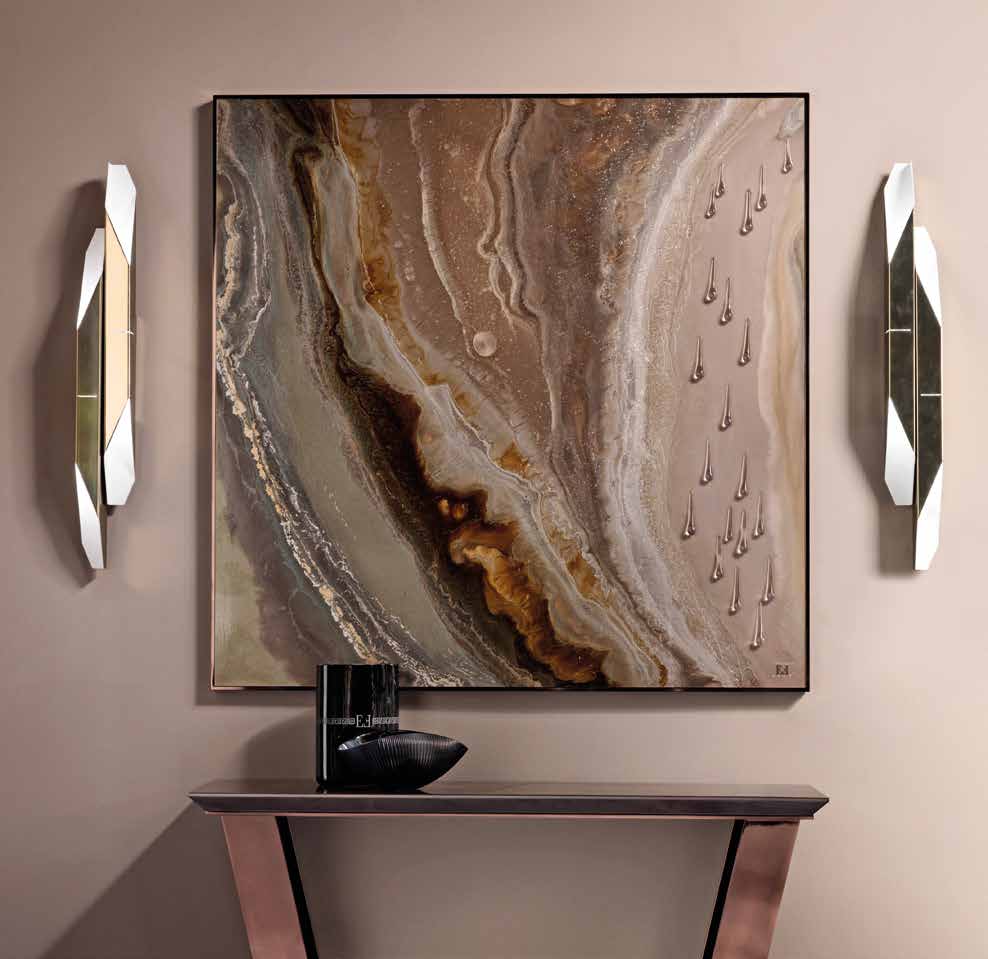 Technical specifications
Dimensioni disponibili:
Pannello in resina decorata 30×30 – ART. QD020
Pannello in resina decorata 60×60 – ART. QD021
Pannello in resina decorata 80×80 – ART. QD022
Pannello in resina decorata 100×200 – ART. QD023
Pannello in resina decorata 140×140 – ART. QD024
Pannello in resina decorata 190×180 – ART. QD025
Pannello in resina decorata 30×30 con cristalli – ART. QD020A
Pannello in resina decorata 60×60 con cristalli – ART. QD021A
Pannello in resina decorata 80×80 con cristalli – ART. QD022A
Pannello in resina decorata 100×200 con cristalli – ART. QD023A
Pannello in resina decorata 140×140 con cristalli – ART. QD024A
Pannello in resina decorata 190×180 con cristalli – ART. QD025A